Book your CoolSculpting treatment today and be eligible to receive up to 25% off your treatment!
Muffin tops, flabby arms, double chins, and love handles. There are some annoying problem areas that just won't go away, no matter how hard you work at living healthy. Most people believe that they either have to live with them, or opt for surgery.
But now, there's a third option!
CoolSculpting® is a revolutionary new technology that targets fat cells alone, eradicating them in a non-invasive way that's both fast-acting and effective. Unlike other fat removal procedures that use sonic waves, laser or even surgery, CoolSculpting® doesn't shatter, burn or extract any cells. So your healthy, non-fatty tissues are left unharmed!
CoolSculpting®'s patented, FDA-cleared procedure uses an advanced cooling process that only kills the fat cells underneath the skin. It literally freezes the fat to the point that it dies, and naturally vacates from your body over time.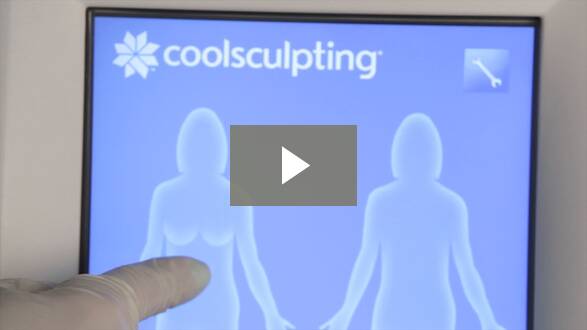 ---
0% Downtime. 100% Body Satisfaction.
Since CoolSculpting® is a totally non-invasive procedure, there's no associated downtime. You can get back to doing the things you love immediately after your session! As each appointment is only an hour long, it's easy to fit the treatments into a busy schedule – like on your lunch hour, or on your way to the gym.

Though some patients experience temporary redness or numbness in the affected areas, many experience noticeable results soon after their first session. In a matter of weeks, the results will fully take shape and you'll look great! As long as you continue to eat right and live healthy, the results will last.
To date, more than 1000 patients have been treated by our technicians who are certified graduates of CoolSculpting University. Patients are so impressed with their results that they often return to treat other problem areas.
Top 6 Reasons to CoolSculpt
---
Get rid of stubborn fat
Two words: beach vacation
I want to fit into my skinny jeans
Look great for my wedding
I eat right, so I should feel right
I want my body back!